The Bank of America claims US digital currency could preserve the USD supremacy and they are an inevitable evolution of today's electronic currencies as we can see more today in our latest crypto news.
The Bank of America claims US digital currency could bring more benefits for the country and one can be released as soon as 2025. The CBDCs are the inevitable evolution and the bank said in a report named CBDC First Step In A Long Journey, that the CBDC will differ from the existing digital money available to the general public because of their liability of the FED and this will mean no credit or liquidity risk for the digital currency. It is also said that the US will benefit from releasing a CBDC because it could keep the dollar as the world's reserve currency but it didn't elaborate as to how these could accomplish this:
"We anticipate a U.S. CBDC to be issued between 2025 and 2030. Potential benefits include preserving the dollar's status as the world's reserve currency, improving cross-border payments (average cost to remit $200 from the US was 5.4% of the transaction value in Q2'21), increasing financial inclusion (~5% of US households were unbanked in 2019) and leveraging new use cases provided by a digital currency."
A CBDC is a digital version of the fiat currency like the dollar, euro, or pounds sterling. They are very different from Bitcoin because they might use a blockchain network but they are backed by a central bank and are typically not hosted on a public permissionless network. Countries around the world are researching the benefits of developing their own.
Some countries like the Bahamas and China have already rolled out or started testing a CBDC project. However, the US is still researching the benefits of a central bank digital currency. The risk of launching one could include increasing the liquidity risks of the financial system if the commercial bank's deposits were converted to a CBDC. There could be a cash shortage if the bank's customers were to turn their cash digital. The bank also noted that a CBDC could decrease the efficacy of the monetary policy implementation which is to say that it can change the way the FED prints money in the financial systems.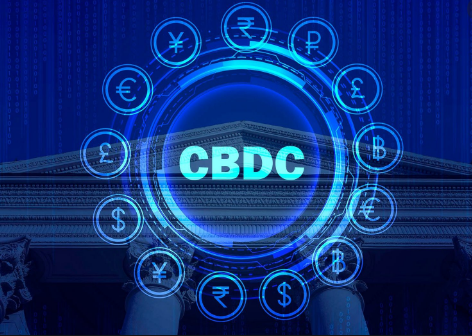 The bank also suggests that the US could have to focus on making the CBDC privacy protected and transferable. A CBDC In the US will also have to be identify verified to prevent crime. The report also noted that China's CBDC has the biggest potential for broad adoption and usage in the next few years.
DC Forecasts is a leader in many crypto news categories, striving for the highest journalistic standards and abiding by a strict set of editorial policies. If you are interested to offer your expertise or contribute to our news website, feel free to contact us at [email protected]