The US CPI data is the main economic event of the trading week. Inflation has been the main driver of monetary policy for more than a year now; thus, every market participant is on standby until the data comes out.
Crypto traders enjoyed a nice rebound of the entire market at the start of 2023. Bitcoin, for example, rallied close to $24k, where it met resistance.
Bitcoin's adoption by many institutional investors made it sensible to US economic data. In other words, the US dollar's volatility moves Bitcoin too. Therefore, today's inflation data is a key driver not only for the fiat currencies but also for the cryptocurrency market because of Bitcoin's influence on the overall crypto market.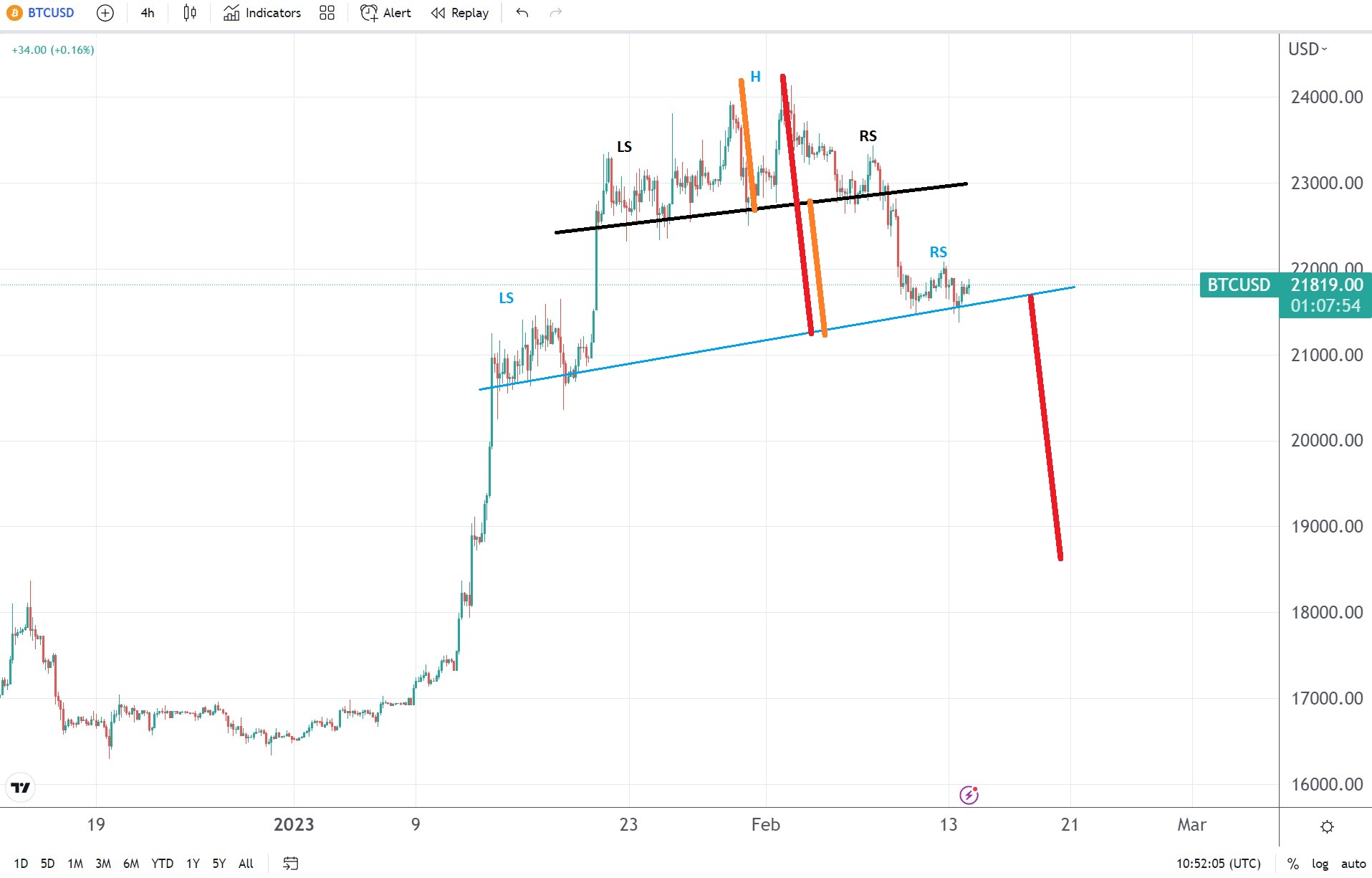 Head and shoulders pattern points to a drop below $19k
Crypto enthusiasts cheered the strong start to the trading year as Bitcoin rallied aggressively. But in doing so, Bitcoin only followed the overall US dollar's weakness seen across the FX dashboard.
If the US CPI report for January shows renewed inflationary pressures, the US dollar should surge across the dashboard.
On such a release, the market should buy the dollar in anticipation of further tightening from the Fed. Hence, the dollar should pressure Bitcoin.
From a technical perspective, there is one head and shoulders pattern that should keep bulls at bay. The market currently consolidates above the neckline, and if the dollar gets stronger after the CPI report, then the pattern's measured move points to a drop below $19k.
The market should not climb above the highest point in the previous head and shoulders pattern for the pattern to work. More precisely, it should remain below $23,500 for the bearish pattern to remain valid.
20 total views, 2 views today